Kashif Khan, CEO of the DNA Company and My Next Health, Proudly Announces the Appointments of J. Bernard Rice as Director and Alan Morell as Senior Advisor Media Marketing
9/23/2020, 4:00 PM (Source: GlobeNewswire)
TORONTO, Sept. 23, 2020 (GLOBE NEWSWIRE) -- via NewMediaWire -- Announced today, Kashif Khan, CEO and Founder of the DNA Company and My Next Health proudly announces the appointments of J. Bernard Rice as Director and Alan Morell as Senior Advisor Media Marketing.

Said CEO Kashif Khan: "As we cross over from being a leader in functional genomics research into now commercializing and using our insights to power healthcare innovation, we are excited to have Bernie help steer the ship at the Board level where his experience and access will be a catalyst and Alan advising our Media Marketing, both leaders in their respective fields."
Said J. Bernard Rice: "I look forward to working with the Innovative leaders at My Next Health as they capture an inflection point in the Medical Industry. My Next Health Transforms the medical model through the emerging technologies of Artificial Intelligence and Machine learning allows for almost instant assessment, predictions and prescription for optimal patient Health. I am honored to be invited in as a Director." 
Said Agent Alan Morell:  "I was very pleased when CEO Kashif Khan and Chairman Rudy Mazzocchi asked I Advise Media Marketing for their visionary companies and equally honored when they invited my client J. Bernard Rice to participate as Director. Bernie and I are dedicated to following Kashif's mission lead and implement his agenda to support the build out The DNA Company and My Next Health Algorithms needed to power solutions."
ABOUT THE DNA COMPANY AND MY NEXT HEALTH:
About My Next Health (formerly The DNA Company)
My Next Health builds health applications that provide insights into the prevention and treatment of chronic diseases using novel, functional genomic interpretation. These applications allow consumers to self-manage those insights based on their own genetic predispositions, and can help inform their healthcare providers on interventions. 
By empowering patients with personalization insights through advanced genomic interpretation, My Next Health unlocks the ability to deal with health at a system level, layers before symptomology therefore reducing the burden of cost, pain and time involved in treating chronic disease for patients and payers. 
My Next Health was created when functional genomics company, The DNA Company, acquired IBM Watson powered digital therapeutics platform, My Pain Sensei in May 2020. For more information, visit www.mynexthealth.com. 
About The DNA Company
The DNA Company is a functional genomics company that provides evidence-based therapies based on genomic insights that identify how genes and genetic pathways influence health and wellness.
ABOUT J. BERNARD "BERNIE" RICE:
Mr. Rice began his career with IBM in sales and held various sales leadership positions. He was appointed Director of Finance, Planning and Administration for IBM's Southern Area. In that role, Mr. Rice was responsible for the staff functions of a $3 billion business and he was instrumental in positioning IBM's Southeast Region as the leader in billable services.
Mr. Rice became Chief Financial Officer and General Partner for the IBM Venture Capital Group in 1993 and then Vice President of Business development for IBM's Consumer Division in 1998. There he managed projects like IBM's partnership with Berkshire Hathaway and Hallmark for the development of its breakthrough on-line research and learning platforms.
Mr. Rice also served as Chief Executive Officer of Edmark Inc., the IBM subsidiary that developed innovative educational software for children. In 2000 Mr. Rice orchestrated the spin-off of IBM's education content assets into Riverdeep Inc. and was instrumental in Riverdeep becoming the fastest growing educational software company in the nation. Today, Riverdeep has educational products in some 4,000 schools in over 20 countries.
Mr. Rice holds a B.A. from St. Anselm College (Manchester, New Hampshire) and a Master's in Business Administration in Marketing from Georgia State University. Mr. Rice also attended the IBM Presidents Program (a special Executive MBA program) at Harvard University.
About Alan Morell, CEO Creative Management Partners LLC (CMP) Beverly Hills
Mr. Morell has 30 years of global experience managing over 2,500 campaigns, (currently representing 81 Doctors and Experts in Health and Wellness, more then any Agent in the sector) in the successful development and management of talent, literary, TV and film packaging, commercial rights, corporate consulting, media positioning, sponsorship of live events and intellectual property (IP) rights. Mr. Morell is one of the few in the sports, entertainment and the arts industries, who has represented and managed clients that have won the prestigious awards: Grammy, Tony, Clio, Oscar, Emmy, ESPY, Telly, Victors and NY Times Best Selling Authors. 
www.creativemanagementpartners.com
Further Information contact:
The DNA Company and MY NEXT HEALTH 
INFO@MYNEXTHEALTH.COM
2-3425 Laird Road, Mississauga, Ontario, L5L 5R8.  
416-622-6800
KASHIF.KHAN@MYNEXTHEALTH.COM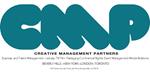 Copyright
GlobeNewswire, Inc.
2016. All rights reserved.
You can register yourself on the
website
to receive press releases directly via e-mail to your own e-mail account.