STONECO LTD. (NASDAQ: STNE) Investors: Company Investigated by the Portnoy Law Firm
11/23/2021, 3:00 PM (Source: GlobeNewswire)
LOS ANGELES, Nov. 23, 2021 (GLOBE NEWSWIRE) -- The Portnoy Law Firm advises STONECO LTD. ("StoneCo" or the "Company") (NASDAQ: STNE) investors that the firm has initiated an investigation into possible securities fraud, and may file a class action on behalf of investors.

Investors are encouraged to contact attorney Lesley F. Portnoy, by phone 310-692-8883 or email: lesley@portnoylaw.com, to discuss their legal rights, or click here to join the case via www.portnoylaw.com. The Portnoy Law Firm can provide a complimentary case evaluation and discuss investors' options for pursuing claims to recover their losses.
StoneCo is a provider of financial technology solutions. StoneCo's services allow merchants and other vendors to conduct electronic commerce across in-store, online, and mobile channels, primarily in Brazil.
On August 30, 2021, after the market closed, StoneCo announced its second quarter 2021 financial results in a press release, reporting an 8.1% year-over-year decrease in revenue "mainly due to adjustments in credit fair value and significantly lower credit disbursements." The Company stated that it had "implemented some prudent actions, like temporarily stopping the disbursement of credit and increasing coverage for potential future losses, which impacted [StoneCo's] reported results for the quarter."
As a result of these disclosures, the Company's share price fell $2.96 to close at $46.54 per share on August 31, 2021, on unusually heavy trading volume.
Then, on October 26, 2021, PAX Global Technology Ltd's Florida offices were raided by the U.S. Federal Bureau of Investigation, the Department of Homeland Security, and several other agencies as part of a federal investigation. As a Viceroy Research report on October 27, 2021 pointed out, StoneCo states that PAX "is no longer [its] sole provider of POS services, [but the Company is] still substantially dependent on it to manufacture and assemble a substantial amount of [its] POS devices." In addition, another company replaced its PAX terminals "because it did not receive satisfactory answers from PAX regarding its POS devices connecting to websites not listed in their supplied documentation."
On this news, the Company's share price fell $2.64, or 7%, to close at $33.81 per share on October 27, 2021, further injuring investors.
Finally, on November 16, 2021, StoneCo announced that it would "start retesting our original [credit] product, which is short-term loans, between the fourth quarter of '21 and the first quarter of '22." The Company could not provide specific guidance about when credit volumes would return to levels before StoneCo had halted origination of credit.
On this news, the Company's share price fell $10.96, or 34%, to close at $20.70 per share on November 17, 2021, thereby injuring investors further.
Please visit our website to review more information and submit your transaction information.
The Portnoy Law Firm represents investors in pursuing claims against caused by corporate wrongdoing. The Firm's founding partner has recovered over $5.5 billion for aggrieved investors. Attorney advertising. Prior results do not guarantee similar outcomes.
Lesley F. Portnoy, Esq.
Admitted CA and NY Bar
lesley@portnoylaw.com
310-692-8883
www.portnoylaw.com
Attorney Advertising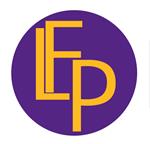 Copyright
GlobeNewswire, Inc.
2016. All rights reserved.
You can register yourself on the
website
to receive press releases directly via e-mail to your own e-mail account.